Biography
Jan Bialy was born into a privileged family on 16th June 1897 in Krakow. In 1916 he was conscripted into the 57th Infantry Regiment of the Austro-Hungarian army, spending come time as a cadet in the Officer training school at Opava, later serving on the Russian and Italian fronts. He was captured and spent two years as a Prisoner of War.
In November 1918 he joined General Hallera's "Blue Army" and by 1920 he was a Company Commander of the 48th Infantry Regiment in the Polish-Bolshevik War, eventually being posted to the 11th Infantry Division.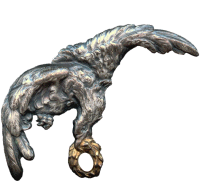 In May 1925 he crossed over to the Air Force with the 2nd Air Regiment and then the 3rd Air Regiment where he trained as a pilot. His military career trail is confusing and he appears to have spent some of this time back with his old regiment. In May 1926 he graduated from the flying school at Bydgoszcz and was posted to the 11th Fighter Wing at Lida. On 14th July 1928 he became Commanding Officer of 113 fighter squadron and later 121 squadron (2nd Fighter Wing) at Krakow.
He was seriously injured at an air show in Katowice in May 1930 when he crashed whilst performing low level aerobatics. He took a long time to recover and was unable to continue as a fighter pilot. He suffered another crash in 1935 but his injuries were relatively minor and he eventually took over as Commander of two squadrons of light reconnaissance P23 Karas. In 1938 he graduated from the Warsaw Air Academy.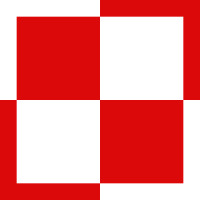 At the outbreak of war he was involved in reconnaissance and bombing missions against German tanks and artillery, in command of 2nd Bomber Squadron and on 7th September 1939 his crew shot down a Messerschmidt Bf109 fighter. He eventually fled to France (Lyon-Bron) via Romania and Beirut. There are unconfirmed references to him being interned in Romania and escaping.
The capitulation of France forced him and his men to escape again, this time via Morocco to Glasgow. He trained at RAF Blackpool then moved to RAF Bramcote as the first Commander of 304 Squadron, a position he held from August 1940 until December 1940 when he left following differences with the British advisor. During this time he trained his crews on Fairy Battles and left the squadron just as they were converting to Vickers Wellingtons.
He became Polish Liaison Officer at 25 Flying Training Group (RAF) but disliked being a desk jockey and requested to be sent back to the Squadron as a pilot; in January 1943 he got his wish and became second pilot to Squadron Leader Ladro. He was involved in the battle in which they fought off four Ju88s and was wounded in the leg in that skirmish and it was to be his last combat mission. At this time, he was the oldest active pilot in the Polish Air Force - aged 46.
In mid-1943 he went to Scotland to set up and command a training centre for Special Operations in which he, and other Polish airmen experienced in German aircraft trained the mechanics of 1426 (Enemy Aircraft) Flight - nicknamed RAFwaffe - to maintain captured German aircraft and to salvage spares from crashed planes. He was later active in these Polish special operations, moving to Italy in 1944 and parachuted into Poland, on the night of 27th April 1944, near Lublin where he took a high rank in the Armia Krajowa and was code named Kadlub. He was eventually captured and imprisoned by the Russians (NKVD).
After the war he returned to Poland and lived there until his death on 2nd October 1984, aged 87. In 1952 he was arrested, and imprisoned for several months, by the secret police. He is buried in Bytom Municipal Cemetery.
He won many gallantry medals; the Silver Cross of the Order of Virtuti Militari, the Cross of Valour (four times), the Gold Cross of Merit with Swords, the Silver Cross of Merit and the Cross of the Home Army.